How important is a separate laundry room?
There's just no question about it, every home should have a laundry room. In other part of the world, many homes have washing machines stationed in the kitchen and bathroom due to the lack of space. However it makes no sense for us over here to repeat this same model as space is no issue in our homes. The laundry may not be first area that springs to mind when thinking about building, but with a few practical adjustments, a small well equipment laundry can offer homeowners some considerable dividends. Let's take a look at some of the reasons you should consider a dedicated laundry room when building a new family home.
Free up space in the kitchen or bathroom
Many homes have washing machines stationed in the kitchen and some have these huge machines stashed in the bathroom.
Unfortunately this is never functional and does take up a lot of space in these areas, especially if you are busy doing your laundry. Laundry room helps free space in these areas.
Keep your home clean and tidier
Piles of laundry flooding your laundry bin is never a good look. Usually homeowners who don't have a laundry room tend to reserves one of the bedrooms for laundry duties when it is time to do the washing.
With a laundry room, all these piles of clothes will be stashed in this secluded area until you have time to tend to them and none has to sacrifice a bedroom or bed while folding and ironing is being done.
Keep your chemicals secure

Laundry rooms are very handy for storing chemical cleaning products that could be harmful to children. You can lock all of these dangerous products away in a laundry cabin.
Everything in one place

When you have a dedicated laundry room, everything you need from detergents to the pins to the iron is safety secured in one place. No need to collect various needed tools from different storage areas and putting everything away is much easier.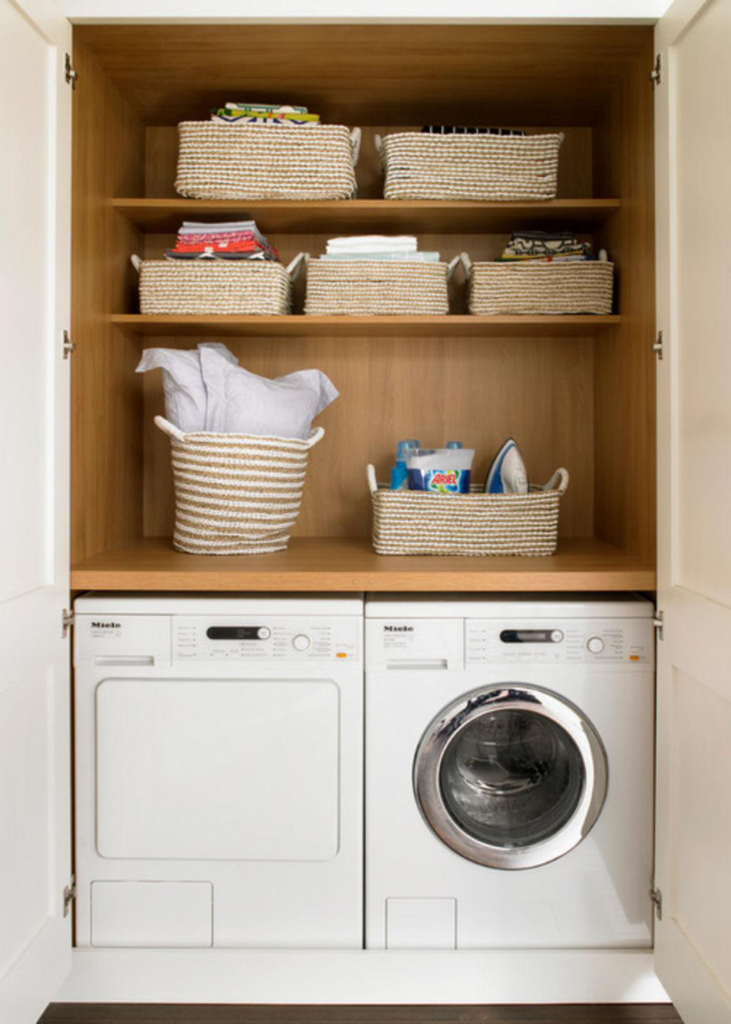 Design your laundry to suit your home style

Your laundry should be given equal importance to your kitchen and bathrooms, and not seen as an afterthought. By using smart design will help you maximise space and create a functional and beautiful laundry that you will enjoy spending time in.