Could this shipping container house in New York be the best ever?
Is there something Architects from our part of world learn from this concept to assist with our housing affordability conversation in Ghana?
We've all seen shipping containers used for temporary and permanent buildings, but not every house one is a winner.
But here's one that is. In fact, it could be the best container house we have seen.
It was designed by MB Architecture and it sits in a stunning location in Amagansett on Long Island, not far from New York.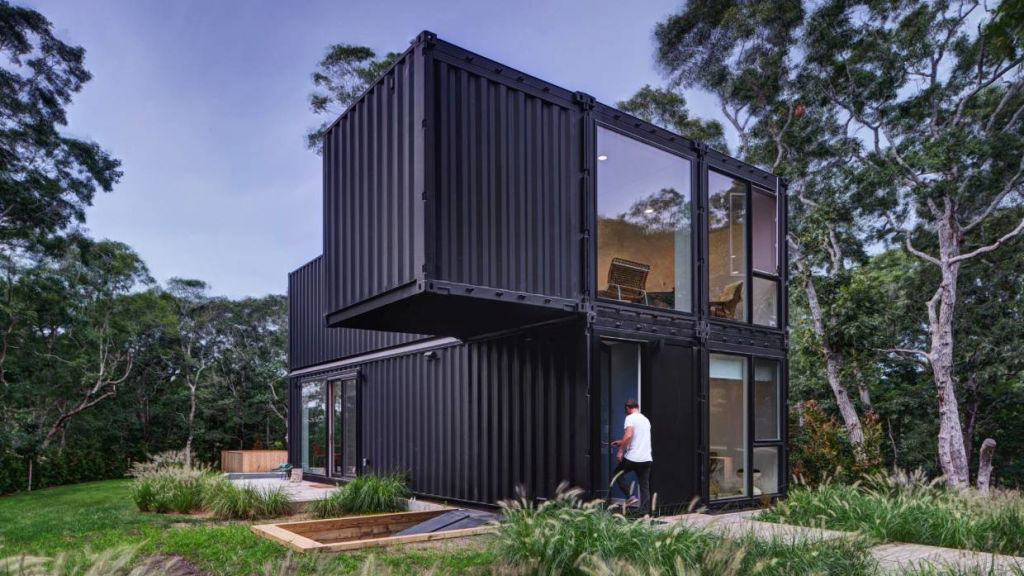 Lead architect Maziar Behrooz says the clients, a couple with three children, wanted a four-bedroom holiday home they could use over the summer and in weekends all year round.
Critically, our clients had a limited budget – significantly below prevailing construction costs. They were open to exploring materials, methods of construction and design strategies that would yield both affordable and exciting solutions.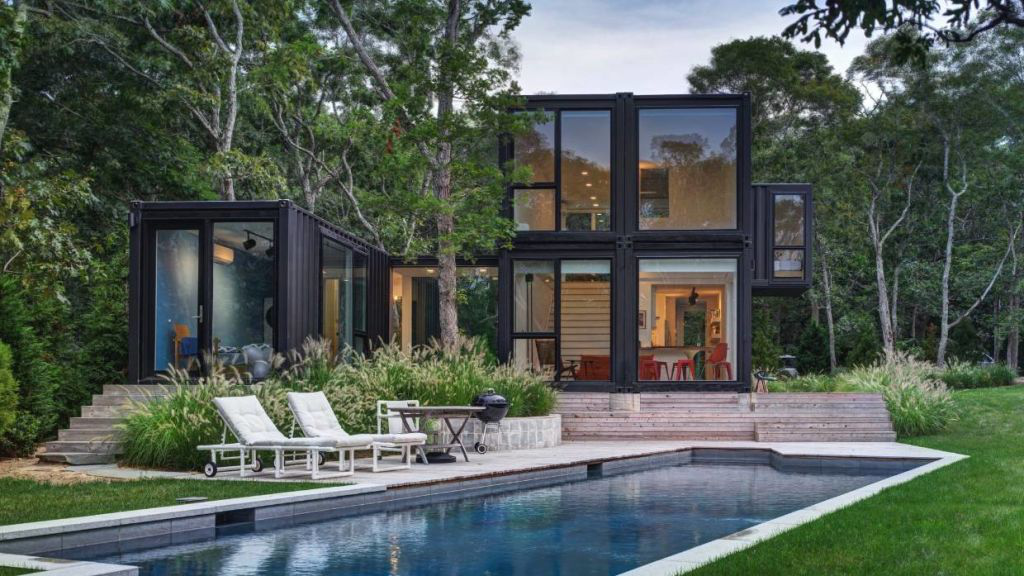 Based on prior experience , we knew that conventional 'stick-build' construction using local labour would be prohibitively expensive. We suggested prefabricated the building off-site; and using shipping containers to lower the cost, and to provide ease of transportation and the kind of design experimentation they were open to."
Because shipping containers are inherently narrow, the team opted to styack two 40ft containers (2.4m wide) on top of two others and carve out the interior floor/wall/ceiling of half of the "flour-pack" unit. This created a voluminous, uncluttered 5.1m-tall living space.
A staircase that takes up the entire width of one container creates an "amphitheatrical" room that faces the backyard, pool and sunsets, which can be enjoyed through floor-to-ceiling glass windows on the ends of the containers.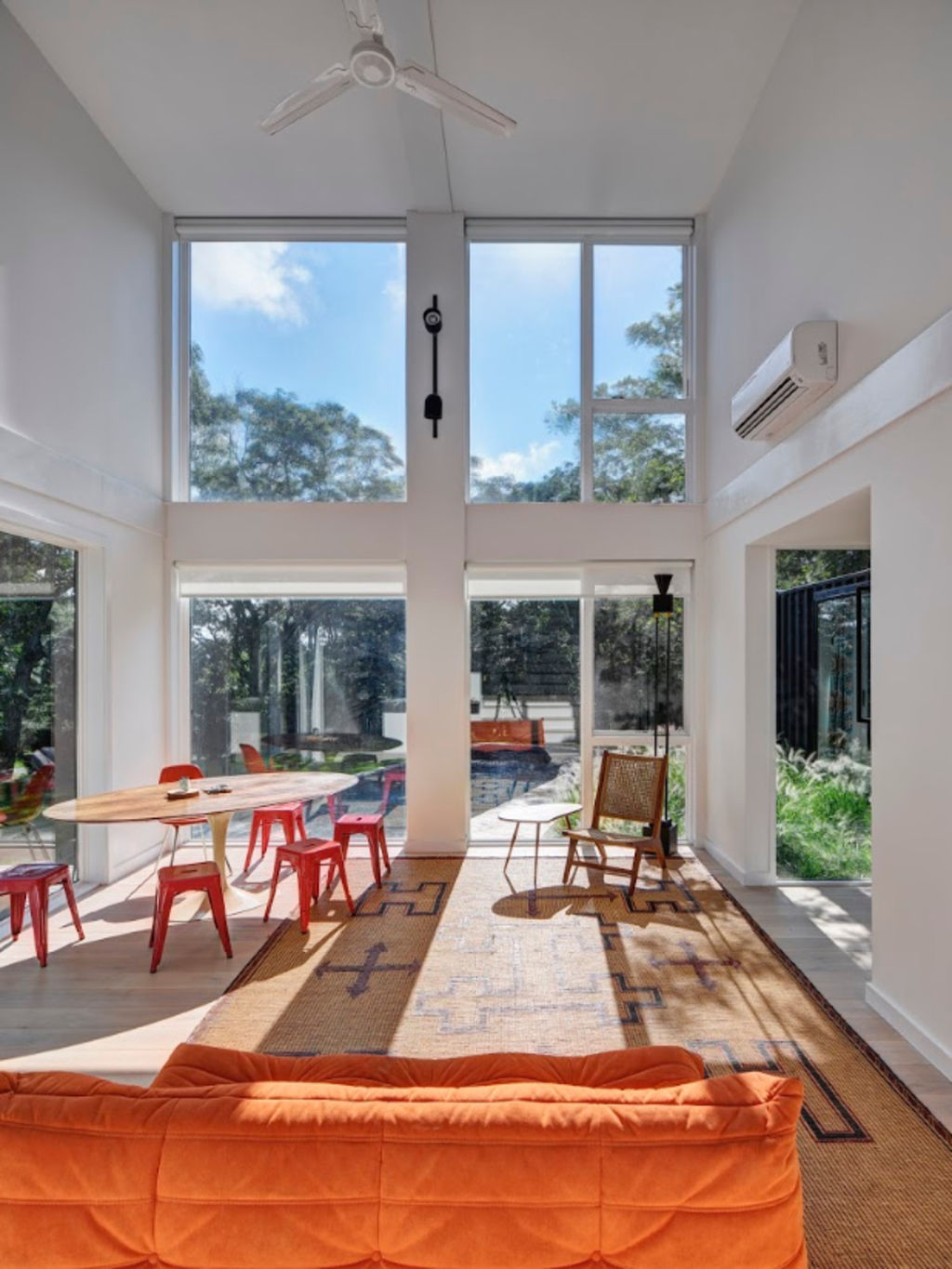 "We used the rectilinear geometry of the containers and their inherent structure strengths to guide the room layout and structural requirements," says Behrooz. "The small second floor-floor extension is essentially bolted and welded back to the main building and help intension – it is devoid of beams underneath."
Another single container housing two bedrooms is placed slightly away the main building to create courtyard-like outdoor spaces that allow the building to nestle into the sloping landscape, while also making the small house feel spacious.
A transparent "bridge" connects the two buildings and is surrounded by tall grasses and shrubs that create a pleasant walk-through experience. The team retained a single tall oak tree that helps to anchor the two buildings together visually.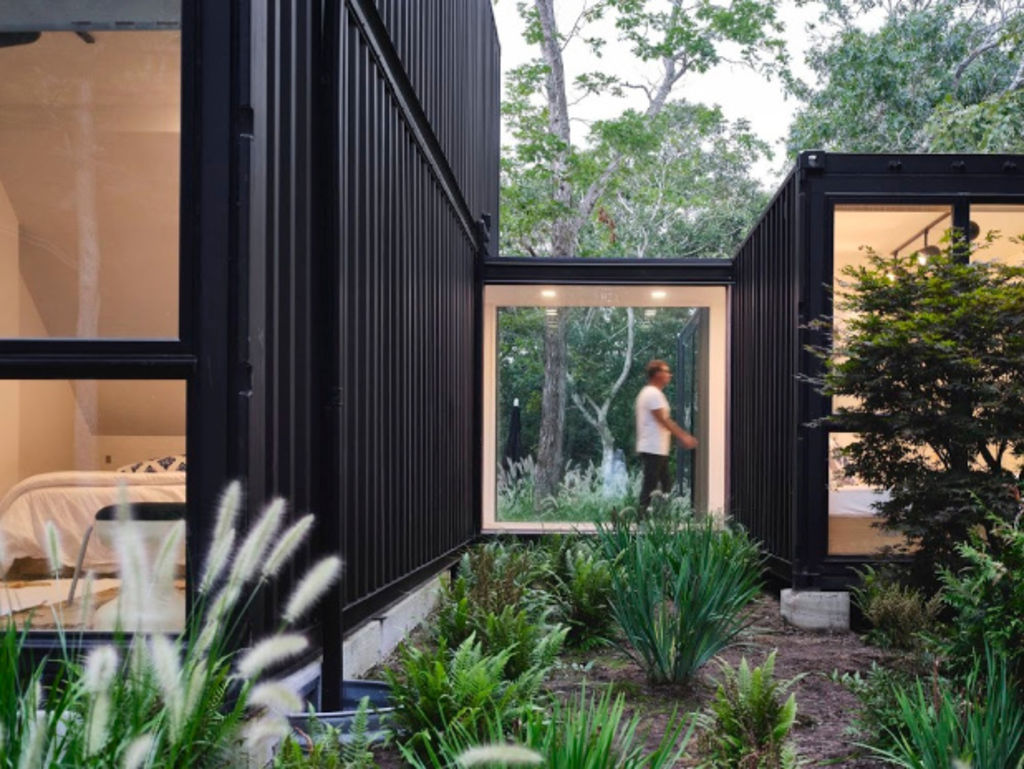 The house was installed on site in just two days and fully completed in two months. Behrooz says the cost was "significantly and meaningfully less that prevailing building costs".
Architect: MB Architecture (Manhattan and East Hampton) – Maziar Behrooz (lead), Bruce Engel (associate) and Eudine Blancardi (intern)
Structural engineer: Keith Ewing
Builder: Charles Galanti Inc
This article originally appeared on stuff.co.nz