House types explained
What's the difference between a house, townhouse, terrace, semi, duplex and villa?
Generally there are different classes of building under the Building Code of Ghana. This means you may need to check in with your local council or a town planner to understand what you're buying or what you're allowed to develop on your land.
"The planning system is highly complicated and constantly evolving", says one town planner. "An experienced town planner can sniff things out very quickly and can give an investor, purchaser or developer a wealth of information on what applies to any given site."
These are some of our most common dwelling types and how they differ from one another.
Freestanding house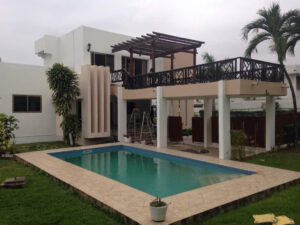 Once the mainstay of the Ghanaian property market, freestanding houses are stand-alone dwellings and buyers own the land and any built forms within its boundaries.Land size varies hugely, often diminishing from the outer to the middle ring suburbs.
Considered the most flexible dwelling type, a freestanding house can be knocked down, renovated or extended provided it complies with council regulations.
They're a popular choice among families with young children because they usually have more accommodation and garden space for playing. But they are generally the most expensive dwelling type, and the associated land rates, insurance, utility and maintenance bills can be high.
Most lenders are happy to finance a freestanding house, and historically, this type of property has appreciated more quickly than medium and high-density dwellings.
Terrace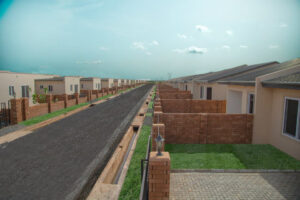 Typically found in the inner city of London and other European cities, terraces proliferated in the late 1800s and early 1900s before falling out of favour in the mid-1900s. Back in fashion today in our part of the world both for their relative affordability and their promise of low-maintenance living close to amenities, new style terraces are increasingly making their way into master-planned communities.
Ranging from a single storey to four storeys in height, often with two to four bedrooms, and front and back gardens or courtyards, terraces are sometime freestanding but more often share party walls.
Semi-detached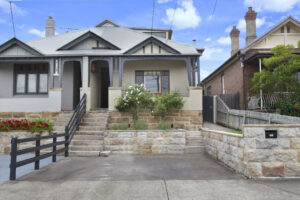 A single dwelling that shares one common wall with a neighbouring house, the semi was once the poor cousin of the freestanding house. Today, semis are often a more affordable option for buyers with a smaller footprint and a backyard that may double as off-street parking. Offering more privacy than an apartment or townhouse but less maintenance than a house, semi can be found in some of our country's finest new suburbs with steep prices to match.
Duplex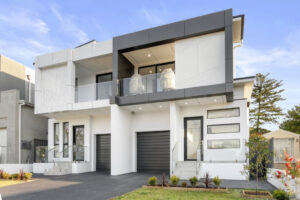 The modern equivalent of a semi, a duplex is defined as two dwellings under one roof with one shared wall. From a town planner's point of view, a duplex is defined as self-contained dwelling.
They can be on a single title or two titles, allowing each dwelling to be individually owned and sold. Duplexes usually require a building insurance policy that covers both homes.
Because they require less land than two freestanding homes, duplexes are a popular investment vehicle, dishing up two internal incomes comparable with two detached houses, but at lower land cost. There's only one neighbour to consult when planning changes and usually a decent backyard for pets and play.
Townhouse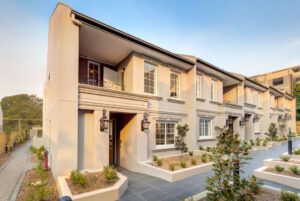 A town is a self-contained property, sometimes attached and sometimes freestanding, with a complex of three or more dwellings. The buyer owns the dwelling but shares ownership of the land and common property with other owner's in the complex.
They usually have a courtyard for outdoor dinning and a garage or carport for parking.
Most are strata-titled, which means buyers must pay annual levies to a body corporate that takes care of common property maintenance, insurance and compliance matters.
Villa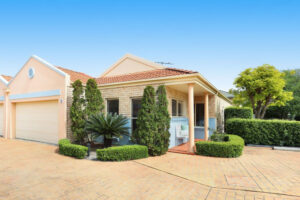 In some African countries, the terms townhouse and villa are interchangeable, but in others, like Ghana, a villa is often considered a dwelling type in its own right, defined as a small, single-level home with an attached garage and private courtyard within a small complex of dwellings.
In some countries, the term villa is applied to holiday lettings grouped on private property.
Like townhouses, they are generally strata titled which means owners need to pay body corporate fees, but some newer villa developments come with Torrens Title.