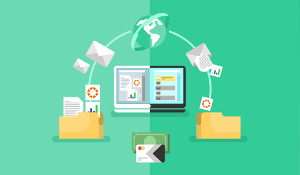 Want to get real results with ohmyproperty.com
With more and more people beginning their property search online, you, as property developers, seller, agents, need to ensure that what you spend online advertising pays off.
With ohmyproperty.com, we help you get the most out of your advertising spend. Our website tools and features are designed to generate the exposure and results you're looking for.
Contact us at info@ohmyproperty.com today to find out more!
Why advertise with ohmyproperty.com?
Advertise with the best
We are Ghana's home of property. Our ability to deliver consistently powerful results to our clients is a further testament of this standing.
We generate quality leads for you
Our web tools such as email & sms alerts and multiple enquiries are designed to help increase your leads.
Education & Training
Our team will show you how to maximize the potential of your property listings and take advantage of ohmyproperty.com's web tools to get more exposure and enquiries with our regular training sessions.
Save advertising costs: Achieve maximum ROI (Return On Investment)
We offer you packages and products that will increase enquiries and give our brand and listings a boost putting you ahead of your competitors.
Reach intended audience
We provide a platform that delivers a highly targeted audience ensuring that your message is delivered to the intended audience
Subscriptions & Packages
Advertise your property effectively with ohmyproperty.com and reach thousands of unique visitors monthly!
Our Fact Sheets
Thousands of monthly visits
Thousands of page visits
Generate genuine monthly leads
Enjoy additional exposure
By simply posting your advertisements on ohmyproperty.com, your property listings will be seen by other West Africans property buyers and investors due to our multiple countries operations!
It's simple, convenient and cost effective
Are you ready to source, list and sell your properties more effectively? Reach out to thousands of property buyers by subscribing to our packages (below).